Cadastre des biotopes des milieux ouverts
Offeland-Biotopkadaster
Biotope cadaster of the open landscapes
Offenland-Biotopkataster
Le cadastre des biotopes du milieu ouvert est une cartographie des habitats d'intérêt communautaire et des biotopes rares qui sont protégés par l'article 17 de la Loi du 18 juillet 2018 concernant la protection de la nature et des ressources naturelles. Cet inventaire constitue une aide à l'identification et la localisation des habitats et biotopes rares et menacés dont la reconnaissance sur le terrain est difficile ou ambiguë. Les biotopes clairement identifiables tels que les haies, broussailles et bosquets, de même que les cours d'eau n'ont pas été cartographiés dans le cadre de cet inventaire, mais sont également soumis au régime de protection stricte imposé par l'article 17. Les mesures de réduction, de destruction ou de détérioration qui sont interdites sont précisées dans le Règlement grand-ducal du 1er aout 2018 établissant les biotopes protégés, les habitats d'intérêt communautaire et les habitats d'espèces d'intérêt communautaire pour lesquels l'état de conservation a été évalué non favorable.
Den Oppelandbiotopkadaster ass eng Karteirerung vu seelenen a bedreete Biotopen an Habitaten aus dem Oppeland, déi iwwert den Artikel 17 vum Naturschutzgesetz vum 18 Juli 2018 geschützt sinn. Des Opnam hëlleft, seelen a menacéiert Liewensraim a Biotoper, déi um Terrain schwéier ze erkenne sinn, ze identifizéieren an ofzegrenzen. Eendeiteg erkennbar Biotope wéi Hecken, Gestrëpp a Feldgehölzer, souwéi Baachen, goufen am Kader vun dëser Bestandsopnam net kartéiert. Si ënnerleien awer dem strenge Schutz vum Artikel 17. D 'Moossnamen, déi als Reduktioun, Zerstéierung oder Verschlechterung gëllen a gesetzlech verbuede sinn, ginn an der Groussherzoglecher Veruerdnung vum 1 August 2018 iwwert Definitioun vu geschützte Biotopen, Liewensraim vun europäescher Bedeitung a Liewensraim vun Aarte vun europäescher Bedeitung mat engem ongënschtege Konservatiounszoustand gekläert.
The biotope cadaster of the open landscapes is a cartography of rare and threatened habitats of the rural area in open landscapes, which are protected by article 17 of the law of 18 July 2018 concerning the protection of nature and natural resources. This inventory aims to determine and locate rare and threatened habitats and biotopes whose identification in the field is difficult or ambiguous. Clearly identifiable biotopes such as hedgerows, scrubs and groves, as well as rivers were not mapped as part of this inventory, but are still subject to the strict protection regime under article 17 of the above mentioned nature protection law. The measures of reduction, destruction or deterioration, which are prohibited, are specified in the Grand-Ducal Regulation of August 1st, 2018 establishing protected biotopes, habitats of community interest and habitats of species of community interest for which the conservation status was assessed as unfavorable.
Das Offenland-Biotopkadaster ist eine Kartierung seltener und gefährdeter Biotope des Offenlandes die durch Artikel 17 des Gesetzes vom 18 Juli 2018 über den Schutz der Natur und der natürlichen Ressourcen geschützt sind. Dieses Inventar hilft, seltene und bedrohte Lebensräume und Biotope, die im Gelände schwierig zu erkennen sind, zu identifizieren und abzugrenzen. Eindeutig erkennbare Biotope wie Hecken, Gebüsche und Feldgehölze, sowie Fließgewässer wurden im Rahmen dieser Bestandsaufnahme nicht kartiert, unterliegen aber ebenfalls dem strengen Schutz des Artikels 17. Die Maßnahmen der Verringerung, Zerstörung oder Beeinträchtigung, welche gesetzlich verboten sind, sind in der Großherzoglicher Verordnung vom 1. August 2018 zur Festlegung der geschützten Biotope, der Lebensräume von europäischer Bedeutung und der Lebensräume von Arten von europäischer Bedeutung mit ungünstigem Erhaltungszustand klargestellt.
Simple
Date (Creation)

Date (Creation)

Datumsangaben (Erstellung)

Date (Création)

2014-03-06T00:00:00
Date (Revision)

Date (Revision)

Datumsangaben (Überarbeitung)

Date (Révision)

2021-05-27T00:00:00
Citation identifier

Citation identifier

Identifikator

Identificateur

/

f46eace4-8a83-4fa5-b2dd-a417a46fc720
Presentation form

Presentation form

Präsentationsform

Forme de la présentation

Digital map

Digital map

Digitale Karte

Carte numérique
Status

Status

Bearbeitungsstatus

Etat

On going

On going

Kontinuierliche Aktualisierung

Mise à jour continue
Point of contact

| Organisation name | Individual name | Electronic mail address | Role |
| --- | --- | --- | --- |
| Administration de la nature et des forêts | Michèle Federspiel | obk@anf.eta obk@anf.etat.lu | |
Maintenance and update frequency

Maintenance and update frequency

Überarbeitungsintervall

Fréquence de mise à jour

As needed

As needed

Bei Bedarf

Lorsque nécessaire
Entités au Grand-Duché de Luxembourg

Grand-Duché du Luxembourg

Grand-Duché du Luxembourg

Grand-Duché du Luxembourg

Grand-Duché du Luxembourg
Keywords
Keywords
Agriculture>Cadastre des biotopes des milieux ouverts

Agriculture>Cadastre des biotopes des milieux ouverts>Offeland-Biotopkadaster

Agriculture>Biotope cadaster of the open landscapes

Landwirtschaft>Offenland-Biotopkataster

Environnement>Cadastre des biotopes des milieux ouverts

Environnement>Cadastre des biotopes des milieux ouverts>Offeland-Biotopkadaster

Environment>Biotope cadaster of the open landscapes

Umwelt>Offenland-Biotopkataster

Grand Public>Environnement, biologie et géologie>Habitats et biotopes>Cadastre des biotopes des milieux ouverts

Grand Public>Environnement, biologie et géologie>Habitats et biotopes>Cadastre des biotopes des milieux ouverts>Offeland-Biotopkadaster

Main>Environment, Biology and Geology>Habitats and biotopes>Biotope cadaster of the open landscapes

Allgemein>Umwelt, Biologie und Geologie>Lebensräume und Biotope>Offenland-Biotopkataster

PAG>Données nationales de planification>Protection de la nature et des ressources naturelles>Cadastre des biotopes des milieux ouverts

PAG>Données nationales de planification>Protection de la nature et des ressources naturelles>Cadastre des biotopes des milieux ouverts>Offeland-Biotopkadaster

PAG>National planning data>Environmental protection>Biotope cadaster of the open landscapes

PAG>Nationale Planungsdaten>Naturschutz>Offenland-Biotopkataster
Use constraints

Use constraints

Nutzungseinschränkungen

Contraintes d'utilisation

Other restrictions

Other restrictions

Benutzerdeifinierte Einschränkungen

Autres restrictions
Other constraints

Creative Commons 1.0 Universal (CC0 1.0) Public Domain Dedication
Spatial representation type

Spatial representation type

Räumliche Darstellungsart

Type de représentation spatiale

Vector

Vector

Vektor

Vecteur
Denominator

Denominator

Massstabszahl

Dénominateur de l'échelle

0
Language

Language

Sprache

Langue de la ressource

Français
Language

Language

Sprache

Langue de la ressource

Deutsch
Character set

Character set

Zeichensatz

Encodage des caractères

UTF8

UTF8

Utf8

Utf8
Topic category

Topic category

Thematik

Catégorie ISO

Environment

Environment

Umwelt

Environnement
Reference system identifier

Reference system identifier

Identifikator des Referenzsystems

Nom du système de référence

EPSG

/

http://www.opengis.net/def/crs/EPSG/0/2169
Metadata
File identifier

File identifier

Metadatensatzidentifikator

Identifiant de la fiche

f46eace4-8a83-4fa5-b2dd-a417a46fc720

XML
Metadata language

Metadata language

Sprache

Langue

Français
Character set

Character set

Zeichensatz

Jeu de caractères

UTF8

UTF8

Utf8

Utf8
Hierarchy level

Hierarchy level

Hierarchieebene

Type de ressource

Dataset

Dataset

Datenbestand

Jeu de données
Hierarchy level name

dataset
Date stamp

Date stamp

Datum

Date des métadonnées

2022-04-19T10:51:08
Metadata standard name

ISO 19115:2003/19139
Metadata standard version

1.0
Metadata author

| Organisation name | Individual name | Electronic mail address | Role |
| --- | --- | --- | --- |
| Administration de la nature et des forêts | Michèle Federspiel | obk@anf.eta obk@anf.etat.lu | |
Other language

Language
Character encoding

Luxembourgish; Letzeburgesch

Luxembourgish; Letzeburgesch

Luxemburgisch

Luxembourgeois

UTF8

UTF8

Utf8

Utf8

English

English

Englisch

Anglais

UTF8

UTF8

Utf8

Utf8

German

German

Deutsch

Allemand

UTF8

UTF8

Utf8

Utf8

French

French

Französisch

Français

UTF8

UTF8

Utf8

Utf8
Overviews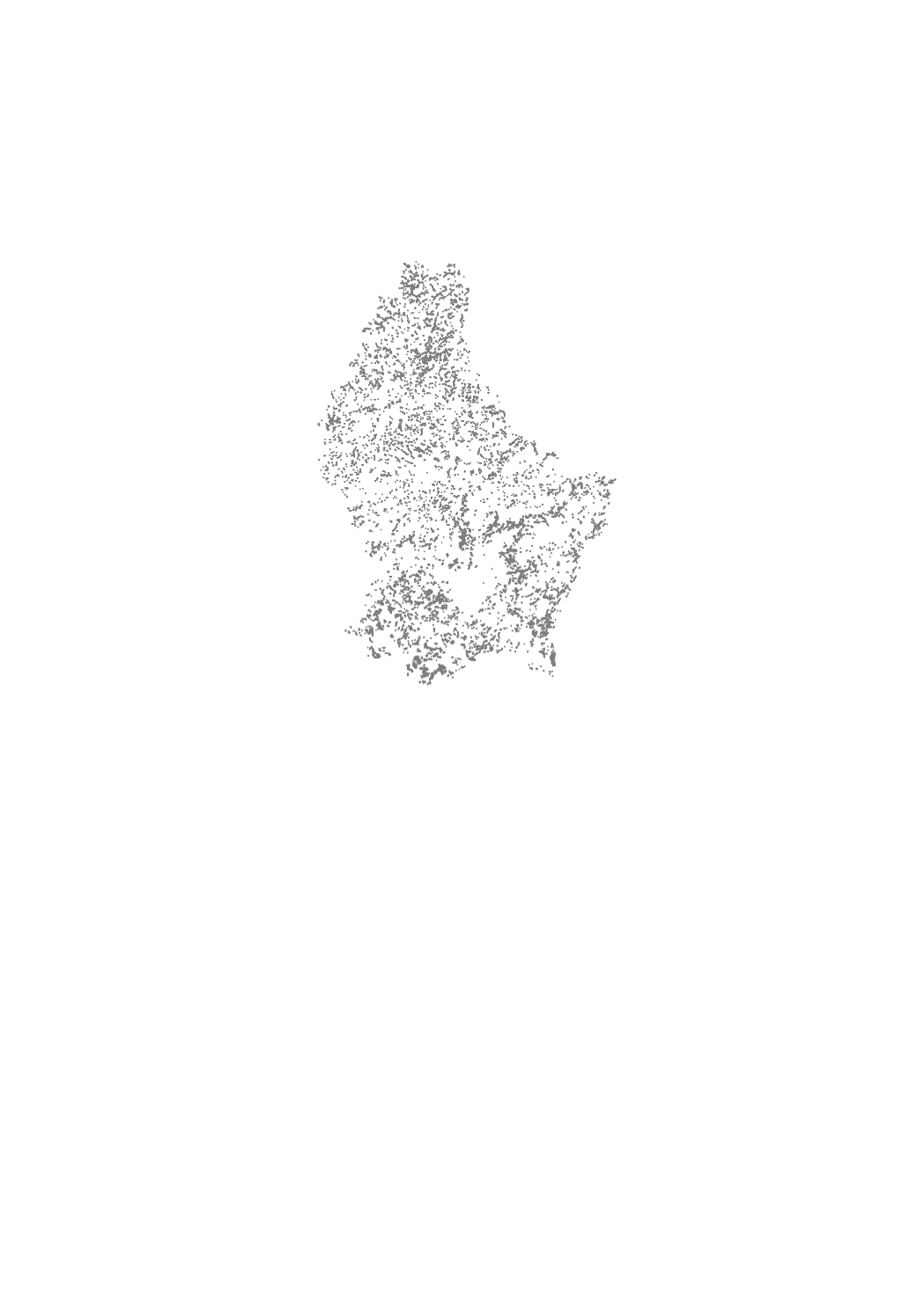 Spatial extent
Provided by
Associated resources
Not available