Contrats Natura 2000 en Bretagne
Le Contrat Natura 2000 comporte un ensemble d'actions et d'engagements conformes aux orientations définies par le Document d'objectif sur la conservation ou la restauration des habitats naturels et/ou des espèces qui ont justifié la désignation du site Natura 2000. Ces actions peuvent donner droit à une contrepartie financière (fonds européens et nationaux). Les contrats sont souscrits pour 5 ans.
Financemt : type de financement (ETAT = Etat uniquement, 0706 = Etat +FEADER)
Annee : année du contrat
Dpt : département concerné
NumC : numéro de contrat
ID_C : identifiant unique du contrat
TypeC : type de contrat (N = contrat ni agricole ni forestier, F = contrat forestier, M = contrat marin)
CodeSite : identifiant INPN du site Natura 2000 concerné (ZPS ou ZSC)
NomSite : nom du site Natura 2000 concerné (ZPS ou ZSC)
Benef : bénéficiaire
TypeBenef : type de bénéficiaire
MontantTOT : montant total du soutien accordé (État ou État + FEADER) pour la réalisation de l'ensemble des actions d'un même contrat
Simple
Date (Creation)

2023-04-28
Citation identifier

https://geobretagne.fr/geonetwork/apps/georchestra/?uuid=d3076a44-167c-4008-aa76-4c8c21617700
Status

Completed
Point of contact

| Organisation name | Individual name | Electronic mail address | Role |
| --- | --- | --- | --- |
| DREAL Bretagne | DREAL Bretagne - SPN | spn.dreal-bretagne@developpement-durable.gouv.fr | Point of contact |
Maintenance and update frequency

As needed
GEMET - INSPIRE themes, version 1.0
GEMET - Concepts, version 2.4

patrimoine naturel

espace naturel

protection des espaces naturels

finances publiques

fonds pour l'environnement
GéoBretagne v 2.0

patrimoine naturel : zonages de protection de gestion ou d'intervention
Theme
Place
Theme
Use limitation

Usage libre sous réserve des mentions obligatoires sur tout document de diffusion : "Source : DREAL Bretagne"
Use limitation

Licence ouverte v2.0 : https://www.etalab.gouv.fr/wp-content/uploads/2017/04/ETALAB-Licence-Ouverte-v2.0.pdf
Access constraints

Other restrictions
Use constraints

License
Other constraints

Pas de restriction d'accès public
Spatial representation type

Vector
Denominator

100000
Language

fre
Topic category
Description

Bretagne
Reference system identifier

RGF93 / Lambert-93 (EPSG:2154)
Topology level

Abstract
Geometric object type

Surface
Distribution format

| Name | Version |
| --- | --- |
| ESRI Shapefile | 1.0 |
OnLine resource
Hierarchy level

Dataset
Conformance result
Date (Publication)

2011-11-08
Explanation

Degré de conformité de la ressource par rapport aux spécifications visées d'Inspire Non Evalué
Pass

No
Statement

Compilation de la base de données OSIRIS*, complétée par la DREAL Bretagne, d'après les informations recueillies auprès des animateurs des sites Natura 2000 et des DDTM.

*outil unique partagé de gestion des aides du développement rural

Saisie des périmètres selon le plan cadastral informatisé (2021)
Included with dataset

No
Date
Metadata
File identifier

d3076a44-167c-4008-aa76-4c8c21617700

XML
Metadata language

fre
Character set

UTF8
Parent identifier

Capitalisation des données liées à la contractualisation Natura 2000

fd967ffb-ae73-48e7-87d6-c50c4cfef07c
Hierarchy level

Dataset
Date stamp

2023-10-23T12:28:41
Metadata standard name

ISO 19115
Metadata standard version

1.0
Metadata author

| Organisation name | Individual name | Electronic mail address | Role |
| --- | --- | --- | --- |
| DREAL Bretagne | DREAL Bretagne - SPN | spn.dreal-bretagne@developpement-durable.gouv.fr | Point of contact |
Overviews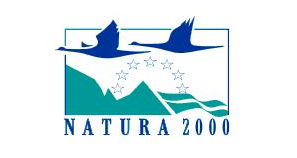 Spatial extent
Provided by
Associated resources
Not available