Les musées du Rhin Supérieur proposant du contenu bilingue ou en dialecte à destination du jeune public
Museen am Oberrhein, die zweisprachige Inhalte oder Inhalte in Dialekt für ein junges Publikum anbieten
Upper Rhine museums with bilingual or dialect content for young visitors
Cette donnée décrit les sites recensés pour accueillir des élèves dans des musées proposant du contenu et/ou des animations en français, allemand et dialecte dans le cadre du projet "Tous ins Museum". Ces informations sont principalement destinées aux enseignants afin de les guider dans le choix des visites à faire avec leurs élèves.
Diese Daten beschreiben die Standorte, die für den Empfang von Schülern in Museen erfasst wurden, die im Rahmen des Projekts "Tous ins Museum" Inhalte und/oder Animationen auf Französisch, Deutsch und Dialekt anbieten. Diese Informationen sind in erster Linie für Lehrer gedacht, um sie bei der Auswahl der Besuche, die sie mit ihren Schülern machen wollen, zu unterstützen.
This data describes the sites identified for welcoming schoolchildren in museums offering content and/or activities in French, German and dialect as part of the "Tous ins Museum" project. This information is mainly intended for teachers to guide them in the choice of visits to be made with their schoolchildren.
Simple
Datumsangaben (Erstellung)

Date (Creation)

Date (Création)

2020-01-01
Datumsangaben (Publikation)

Date (Publication)

Date (Publication)

2020-05-07
Identifikator

Citation identifier

Identificateur

Musees_enseignement
Bearbeitungsstatus

Status

Etat

Abgeschlossen

Completed

Finalisé
Point of contact

Organisation name
Individual name
Electronic mail address
Role

Ansprechpartner

Point of contact

Point de contact

Bearbeiter

Processor

Exécutant

Urheber

Originator

A l'origine de
Überarbeitungsintervall

Maintenance and update frequency

Fréquence de mise à jour

Bei Bedarf

As needed

Lorsque nécessaire
Keywords
Ort

Place

Localisation
GEMET - Concepts, version 2.4
Limitation d'utilisation

Anwendungseinschränkungen

Use limitation

Licence CC-BY - ©GeoRhena ; ©Académie de Strasbourg ; ©CEA

Lizenz CC-BY - ©OSM contributors ; ©GeoRhena

Licence CC-BY - ©OSM contributors ; ©GeoRhena
Zugriffseinschränkungen

Access constraints

Contraintes d'accès

Benutzerdeifinierte Einschränkungen

Other restrictions

Autres restrictions
Nutzungseinschränkungen

Use constraints

Contraintes d'utilisation

Benutzerdeifinierte Einschränkungen

Other restrictions

Autres restrictions
Autres contraintes

Andere Einschränkungen

Other constraints

Keine andere Einschränkung
Räumliche Darstellungsart

Spatial representation type

Type de représentation spatiale

Vektor

Vector

Vecteur
Massstabszahl

Denominator

Dénominateur de l'échelle

100000
Sprache

Language

Langue de la ressource

Français
Zeichensatz

Character set

Encodage des caractères

Utf8

UTF8

Utf8
Thematik

Topic category

Catégorie ISO

Gesellschaft

Society

Société
Begin date

2022-01-01
End date

2022-12-31
Distribution format

| Name | Version |
| --- | --- |
| | - |
OnLine resource
Bezugsebene

Hierarchy level

Niveau

Datenbestand

Dataset

Jeu de données
Metadata
Metadatensatzidentifikator

File identifier

Identifiant de la fiche

bc89e8bd-25a1-4b9a-9b75-21b1048b4c98

XML
Sprache

Metadata language

Langue

Français
Zeichensatz

Character set

Jeu de caractères

Utf8

UTF8

Utf8
Hierarchieebene

Hierarchy level

Type de ressource

Datenbestand

Dataset

Jeu de données
Datum

Date stamp

Date des métadonnées

2022-09-07T09:54:17.179298Z
Metadata standard name

ISO 19115:2003/19139
Metadata standard version

1.0
Metadata author

Organisation name
Individual name
Electronic mail address
Role

GeoRhena: Système d'Information Géographique du Rhin Supérieur

GeoRhena: Geographische Informationssystem des Oberrheins

GeoRhena: Geographical Information System of the Upper Rhine

Vertrieb

Distributor

Distributeur
Other language

Language
Character encoding

Deutsch

German

Allemand

Utf8

UTF8

Utf8

Englisch

English

Anglais

Utf8

UTF8

Utf8

Französisch

French

Français

Utf8

UTF8

Utf8
Overviews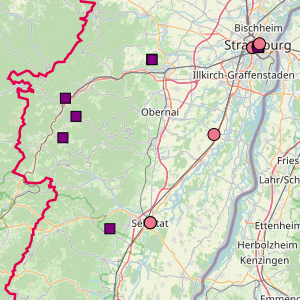 Spatial extent
Provided by
Associated resources
Not available