Hydrogéologie : Aquifères du Rhin Supérieur
Hydrogeologie: Grundwasserleiter des Oberheins
Hydrogeology: Upper Rhine aquifer
Localisation des aquifères du Rhin Supérieur selon le type de milieu rocheux (porosité) et le rendement. Celui-ci traduit l'importance du volume d'eau ou du débit pouvant être soutiré à la nappe contenue dans l'aquifère. Il est catégorisé de la manière suivante : quelques litres/s = rendement faible ; ~10 l/s = rendement moyen ; au-delà de 10l/s = rendement élevé.
Lokalisierung der Grundwasserleiter am Oberrhein nach Art des Gesteinsmilieus (Porosität) und der Ergiebigkeit. Die Effizienz gibt die Größe des Wasservolumens oder der Durchflussmenge an, die dem Grundwasser im Aquifer entnommen werden kann. Sie wird wie folgt kategorisiert: einige Liter/s = geringe Ergiebigkeit; ~10 l/s = mittlere Ergiebigkeit; über 10 l/s = hohe Ergiebigkeit.
Location of the Upper Rhine aquifers according to the type of rock medium (porosity) and yield. The latter reflects the amount of water or flow that can be extracted from the groundwater contained in the aquifer. It is categorised as follows: a few litres/s = low yield; ~10 l/s = medium yield; above 10 l/s = high yield.
Simple
Datumsangaben (Erstellung)

Date (Creation)

Date (Création)

2021-11-15
Datumsangaben (Publikation)

Date (Publication)

Date (Publication)

2021-12-15
Identifikator

Citation identifier

Identificateur

aquiferes_grundwasserleiter
Bearbeitungsstatus

Status

Etat

Abgeschlossen

Completed

Finalisé
Point of contact

Organisation name
Individual name
Electronic mail address
Role

Ansprechpartner

Point of contact

Point de contact

Association pour la Protection de la Nappe Phréatique de la Plaine d'Alsace (APRONA)

Association pour la Protection de la Nappe Phréatique de la Plaine d'Alsace (APRONA)

Bearbeiter

Processor

Exécutant

Groupe d'Experts Ressources en eau

Expertenausschuss Wasserressourcen

Water Resources Expert Committee

Urheber

Originator

A l'origine de

Landesanstalt für Umwelt Baden-Württemberg (LUBW)

Landesanstalt für Umwelt Baden-Württemberg (LUBW)

Verwalter

Custodian

Gestionnaire

Regierungspräsidium Freiburg -Gewässer und Boden (RPF-GB)

Regierungspräsidium Freiburg -Gewässer und Boden (RPF-GB)

Verwalter

Custodian

Gestionnaire

Regierungspräsidium Freiburg - Landesamt für Geologie, Rohstoffe und Bergbau (RPF-LGRB)

Regierungspräsidium Freiburg - Landesamt für Geologie, Rohstoffe und Bergbau (RPF-LGRB)

Verwalter

Custodian

Gestionnaire

Landesamt für Umwelt -- Rheinland-Pfalz (LfU –RP)

Landesamt für Umwelt -- Rheinland-Pfalz (LfU –RP)

Verwalter

Custodian

Gestionnaire

Struktur- und Genehmigungsdirektion Süd Rheinland-Pfalz (SGD-Süd-RP)

Struktur- und Genehmigungsdirektion Süd Rheinland-Pfalz (SGD-Süd-RP)

Verwalter

Custodian

Gestionnaire

Amt für Umweltschutz und Energie, Basel-Stadt (AUE-BS)

Amt für Umweltschutz und Energie, Basel-Stadt (AUE-BS)

Verwalter

Custodian

Gestionnaire

Verwalter

Custodian

Gestionnaire

Direction Régionale de l'Environnement, Aménagement et du Logement (DREAL)

Direction Régionale de l'Environnement, Aménagement et du Logement (DREAL)

Verwalter

Custodian

Gestionnaire

BRGM Service Géologique Régional d'Alsace (BRGM)

BRGM Service Géologique Régional d'Alsace (BRGM)

Verwalter

Custodian

Gestionnaire

Association pour la Protection de la Nappe Phréatique de la Plaine d'Alsace (APRONA)

Association pour la Protection de la Nappe Phréatique de la Plaine d'Alsace (APRONA)

Verwalter

Custodian

Gestionnaire

Landesamt für Geologie und Bergbau Rheinland-Pfalz (LGB-RP)

Landesamt für Geologie und Bergbau Rheinland-Pfalz (LGB-RP)

Verwalter

Custodian

Gestionnaire

Amt für Umweltschutz und Energie, Basel-Landschaft (AUE-BL)

Amt für Umweltschutz und Energie, Basel-Landschaft (AUE-BL)

Verwalter

Custodian

Gestionnaire
Überarbeitungsintervall

Maintenance and update frequency

Fréquence de mise à jour

Nicht geplant

Not planned

Non planifiée
Keywords
Ort

Place

Localisation
GEMET - INSPIRE themes, version 1.0
GEMET - Concepts, version 2.4
Limitation d'utilisation

Anwendungseinschränkungen

Use limitation
Zugriffseinschränkungen

Access constraints

Contraintes d'accès

Benutzerdeifinierte Einschränkungen

Other restrictions

Autres restrictions
Nutzungseinschränkungen

Use constraints

Contraintes d'utilisation

Benutzerdeifinierte Einschränkungen

Other restrictions

Autres restrictions
Autres contraintes

Andere Einschränkungen

Other constraints

Keine andere Einschränkung
Räumliche Darstellungsart

Spatial representation type

Type de représentation spatiale

Vektor

Vector

Vecteur
Massstabszahl

Denominator

Dénominateur de l'échelle

25000
Sprache

Language

Langue de la ressource

Français
Zeichensatz

Character set

Encodage des caractères

Utf8

UTF8

Utf8
Thematik

Topic category

Catégorie ISO

Binnengewässer

Inland waters

Eaux intérieures, Hydrographie
Begin date

2021-01-01
End date

2021-12-31
Distribution format

| Name | Version |
| --- | --- |
| | - |
OnLine resource
Bezugsebene

Hierarchy level

Niveau

Datenbestand

Dataset

Jeu de données
Généralités sur la provenance

Erläuterung

Statement

GeoRhena + OSM contributors - 2016

GeoRhena + OSM contributors - 2016
Metadata
Metadatensatzidentifikator

File identifier

Identifiant de la fiche

bb8f8b39-406b-4fff-b306-2aa086a2234f

XML
Sprache

Metadata language

Langue

Français
Zeichensatz

Character set

Jeu de caractères

Utf8

UTF8

Utf8
Hierarchieebene

Hierarchy level

Type de ressource

Datenbestand

Dataset

Jeu de données
Datum

Date stamp

Date des métadonnées

2022-09-14T07:51:29.264186Z
Metadata standard name

ISO 19115:2003/19139
Metadata standard version

1.0
Metadata author

Organisation name
Individual name
Electronic mail address
Role

GeoRhena: Système d'Information Géographique du Rhin Supérieur

GeoRhena: Geographische Informationssystem des Oberrheins

GeoRhena: Geographical Information System of the Upper Rhine

Vertrieb

Distributor

Distributeur
Other language

Language
Character encoding

Deutsch

German

Allemand

Utf8

UTF8

Utf8

Englisch

English

Anglais

Utf8

UTF8

Utf8

Französisch

French

Français

Utf8

UTF8

Utf8
Overviews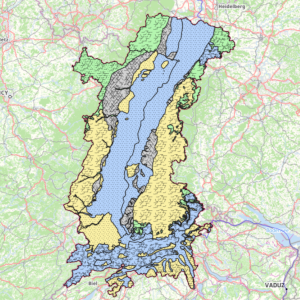 Spatial extent
Provided by
Associated resources
Not available