Régions de France métropolitaine - Admin express
Limites de régions issue d'admin Express de l'IGN (mise à jour en 2020).
Simple
Alternate title

Limites des régions de France métropole
Date (Publication)

2011-02-07T14:00:00
Edition

Edition 2021
Citation identifier

https://geobretagne.fr/geonetwork/srv/fre/xml_iso19139?uuid=8b9bc237-0195-46f7-b92e-d923257e4b05
Status

Completed
Point of contact

| Organisation name | Individual name | Electronic mail address | Role |
| --- | --- | --- | --- |
| Institut national de l'information géographique et forestière (IGN-F) | PNE IG | | Owner |
Maintenance and update frequency

As needed
Place
Theme
local._none_.geobretagne
external
GEMET - INSPIRE themes, version 1.0
Use limitation

« En dépit des efforts et diligences mis en oeuvre pour en vérifier la fiabilité, le partenaire fournisseur n'est pas en mesure de garantir l'exactitude, la mise à jour, l'intégrité, l'exhaustivité des données et en particulier que les données sont exemptes d'erreurs, notamment de localisation, d'identification ou d'actualisation ou d'imprécisions. Les données ne sont pas fournies en vue d'une utilisation particulière et aucune garantie quant à leur aptitude à un usage particulier n'est apportée par le partenaire fournisseur. En conséquence, les utilisateurs utilisent les données sous leur responsabilité pleine et entière, à leurs risques et périls, sans recours possible contre le partenaire fournisseur dont la responsabilité ne saurait être engagée du fait d'un dommage résultant directement ou indirectement de l'utilisation de ces données. En particulier, il appartient aux utilisateurs d'apprécier, sous leur seule responsabilité : o l'opportunité d'utiliser les données ; o la compatibilité des fichiers avec leurs systèmes informatiques ; o l'adéquation des données à leurs besoins ; o qu'ils disposent de la compétence suffisante pour utiliser les données ; o l'opportunité d'utiliser la documentation ou les outils d'analyse fournis ou préconisés, en relation avec l'utilisation des données, le cas échéant. Le fournisseur partenaire n'est en aucune façon responsable des éléments extérieurs aux données et notamment des outils d'analyse, matériels, logiciels, réseaux..., utilisés pour consulter et/ou traiter les données, même s'il a préconisé ces éléments. L'utilisateur veille à vérifier que l'actualité des informations mises à disposition est compatible avec l'usage qu'il en fait. »
Access constraints

Other restrictions
Use constraints

Other restrictions
Other constraints

Usage libre sous réserve des mentions obligatoires sur tout document de diffusion : "Source : IGN"
Spatial representation type

Vector
Denominator

25000
Language

fre
Topic category
Description

France
Supplemental Information

Ce fichier contient peu d'informations sur la région.
Reference system identifier

RGF93 / Lambert-93 (EPSG:2154)
Geometric object type

Surface
Distributor
Distributor contact

| Organisation name | Individual name | Electronic mail address | Role |
| --- | --- | --- | --- |
| DREAL Bretagne | Direction Regionale de l'Environnement de l'Amenagement et du Logement de Bretagne | geomatique.dreal-bretagne@developpement-durable.gouv.fr | Distributor |
Distributor format

| Name | Version |
| --- | --- |
| ESRI Shapefile | 1.0 |
OnLine resource
Hierarchy level

Dataset
Conformance result
Date (Publication)

2014-04-17
Explanation

Degré de conformité de la ressource par rapport aux spécifications visées d'Inspire Non Evalué
Pass

No
Statement

Donnée produite par l'IGN.
Metadata
File identifier

8b9bc237-0195-46f7-b92e-d923257e4b05

XML
Metadata language

fre
Character set

UTF8
Hierarchy level

Dataset
Date stamp

2023-03-23T15:13:29
Metadata standard name

ISO 19115
Metadata standard version

1.0
Metadata author

| Organisation name | Individual name | Electronic mail address | Role |
| --- | --- | --- | --- |
| DREAL Bretagne | BESAND Valerie | geomatique.dreal-bretagne@developpement-durable.gouv.fr | Originator |
Overviews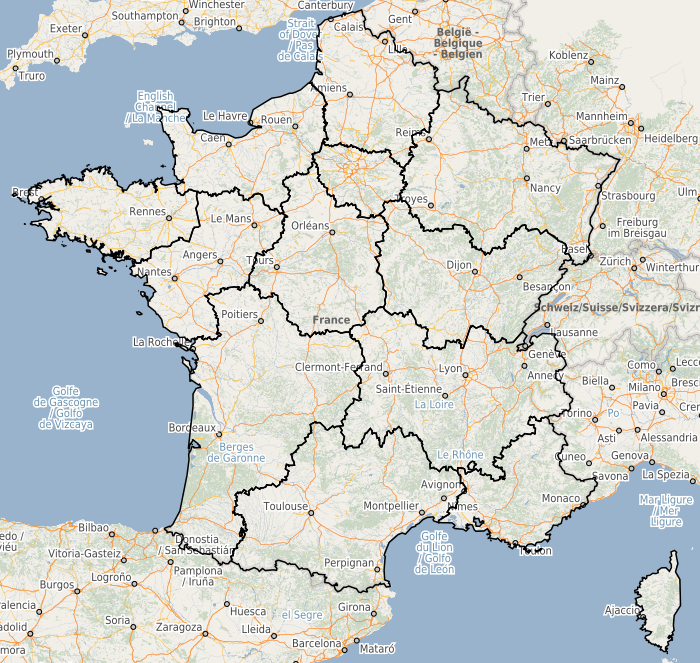 Spatial extent
Provided by
Associated resources
Not available