Conditions de circulation automobile en temps réel sur Rennes Métropole
Cette couche de lignes est une sélection de tronçons de voies du Référentiel Voies et Adresses (voir métadonnée associée) sur lesquels on appliquer des données de trafic.
Les données de trafic en temps quasi réel sont mises à jour toutes les 3 minutes et sont fournies par la société Autoroutes Trafic.
Les données source sont des données Floating Car Data (FCD). Elles sont produites en temps réel à partir des données de localisation GNSS (Global Navigation Satellite System) des véhicules équipés de terminaux communicants ou applications Smartphones et circulant sur le réseau routier étudié.
La typologie des conditions de trafic (Traficolor, attribut fcd_trafic_status) est déduit des vitesses moyennes calculées et des seuils de vitesses moyennes faisant basculer le Traficolor d'un état à un autre parmi les 5 états suivants :
- freeFlow : fluide
- heavy : trafic ralenti
- congested : bouchon
- impossible : impossible (axe coupé)
- unknown : inconnu (information non parvenue)
Les vitesses moyennes (attribut fcd_avg_speed) et les temps de parcours (attribut fcd_travel_time) sont des indicateurs calculés par des algorithmes propriétaires d'Autoroutes Trafic. Une vitesse moyenne représente la vitesse moyenne de circulation de l'ensemble des véhicules générant des informations FCD, circulant sur le tronçon considéré et pendant la période de temps choisie.
L'indicateur de qualité (attribut fcd_reliability) est basé sur le nombre de véhicules FCD distincts utilisés pour le calcul des vitesses moyennes. Il est défini par : Indicateur de Qualité (%) = %nb_véhicule - %ancienneté_infos
On associe des niveaux de Qualité aux valeurs de l'indicateur de fiabilité.
- Niveau de Qualité / Valeur de l'indicateur de Qualité
- Excellent ]80%,100%]
- Bon ]60%,80%]
- Moyen ]40%,60%]
- Faible ]20%,40%]
- Insuffisant [0%,20%]
Cette couche est consultable par le grand public à travers le site https://circulation.rennesmetropole.fr/
Simple
Alternate title

mobilite_transp:v_rva_trafic_fcd
Date (Creation)

2018-10-01
Citation identifier

https://public.sig.rennesmetropole.fr/geonetwork/srv/fre/xml.metadata.get?uuid=867939d5-1185-4e13-8680-3445614cea5b
Purpose

Informer les citoyens sur les conditions de circulation en temps quasi réel.
Status

On going
Point of contact

| Organisation name | Individual name | Electronic mail address | Role |
| --- | --- | --- | --- |
| Rennes Métropole - Service Information Géographique | Service Information Géographique | | Point of contact |
| Rennes Métropole - Service Projets communication | Service Projets communication | | Custodian |
Maintenance and update frequency

Daily
GEMET - INSPIRE themes, version 1.1
GEMET

route

transport terrestre

planification des transports

travaux publics
GéoBretagne v 2.0

mobilité transport : transport routier et voirie
RM Diffusion v 1.2
Use limitation

Réutilisation libre sous réserve de la mention obligatoire suivante : "source : Conditions de circulation automobile en temps réel sur Rennes Métropole - Rennes Métropole"
Use limitation

Licence ODbL 1.0
Access constraints

Other restrictions
Use constraints

License
Other constraints

Pas de restriction d'accès public
Distance

5  m
Language

Français
Character set

UTF8
Topic category
Reference system identifier

RGF93 / CC48 (EPSG:3948)
Topology level

Abstract
Geometric object type

Curve
Hierarchy level

Dataset
Conformance result
Date (Publication)

2014-04-17
Explanation

non testé
Pass

No
Statement

Aucune information disponible.
Source
Metadata
File identifier

867939d5-1185-4e13-8680-3445614cea5b

XML
Metadata language

Français
Character set

UTF8
Hierarchy level

Dataset
Date stamp

2020-08-24T16:14:03
Metadata standard name

ISO 19115:2003/19139
Metadata standard version

1.0
Metadata author

| Organisation name | Individual name | Electronic mail address | Role |
| --- | --- | --- | --- |
| Rennes Métropole | Sébastien GUYOT - Communication travaux | | Point of contact |
Overviews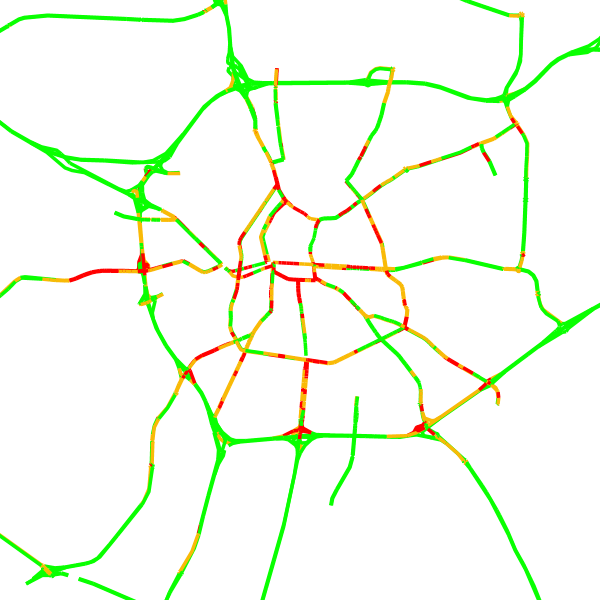 Spatial extent
Provided by
Associated resources
Not available