Stations de suivi des macro-invertébrés benthiques (mib) - Observatoire Sélune
Dans le cadre de l'observatoire Sélune ont été disposées des stations pilotes le long de la Sélune, réparties de l'amont à l'aval des barrages hydroélectriques. Trois stations se situent dans les retenues des barrages, les deux autres, dites de contrôle, sont respectivement en amont et en aval des barrages. Dans ces stations, les biocénoses aquatiques (incluant macroinvertébrés benthiques, biofilms, macrophytes...) sont suivies.
Sur chacune de ces stations, les macroinvertébrés benthiques (mib) sont régulièrement échantillonnés, au printemps et à l'automne, depuis septembre 2014 et en accord avec la norme NF T 90-333. Les inventaires faunistiques obtenus après détermination peuvent ainsi servir au calcul d'indices biotiques tels que l'IBG-DCE et l'I2M2.
En complément, des prélèvements sont réalisés avec des substrats artificiels immergés pendant 1 mois, afin de se focaliser sur la mesure de « l'effet des barrages ». Le protocole est décrit dans : Piscart C., Moreteau, J.C., Beisel J.N. (2006). Monitoring changes in freshwater macroinvertebrate communities along a salinity gradient using artificial substrates. Environmental Monitoring and Assessment 116: 529-542.
Cette couche donne les localisations de ces stations.
Simple
Date (Creation)

2022-05-25T14:00:00
Edition

2022
Citation identifier

fr-18007003900276-umrsas-selune-v_bioc_mib_sctr_mib
Purpose

Cette couche a pour but de localiser les stations de suivi des macro-invertébrés benthiques, dans le cadre de l'Observatoire Sélune.
Status

Under development
Point of contact

| Organisation name | Individual name | Electronic mail address | Role |
| --- | --- | --- | --- |
| INRAE U3E | Nadine Herrard | | Custodian |
| INRAE U3E | Jean-Marc Roussel | | Point of contact |
| UMR ECOBIO | Christophe Piscart | christophe.piscart@univ-rennes1.fr | Point of contact |
| AESN | | | funder |
Maintenance and update frequency

As needed
Theme
Theme
INSPIRE themes

Installations de suivi environnemental
Use limitation

Usage libre sous réserve des mentions obligatoires sur tout document de diffusion : "Source : INRAE - U3E"
Use limitation

Licence ouverte : https://www.etalab.gouv.fr/licence-ouverte-open-licence
Access constraints

Other restrictions
Use constraints

License
Other constraints

Pas de restriction d'accès public
Spatial representation type

Vector
Denominator

25000
Language

fre
Topic category
Begin date

2012-01-02
End date

2027-12-31
Reference system identifier

RGF93 / Lambert-93 (EPSG:2154)
Geometric object type

Point
Distributor
Distributor contact

| Organisation name | Individual name | Electronic mail address | Role |
| --- | --- | --- | --- |
| UMR 1069 SAS INRA - Agrocampus Ouest | Pole GéoSAS | | Distributor |
Distributor format

| Name | Version |
| --- | --- |
| ESRI Shapefile | 1.0 |
OnLine resource
OnLine resource
Hierarchy level

Dataset
Conformance result
Date (Publication)

2013-12-10
Explanation

Non Evalué
Pass

No
Statement

Les stations de suivi ont été localisées à l'aide d'un GPS de randonnée (précision planimétrique attendue <= 20 m).
Metadata
File identifier

8031c8dc-cef2-4d3d-9766-6519959db6e0

XML
Metadata language

fre
Character set

UTF8
Hierarchy level

Dataset
Date stamp

2022-06-01T17:58:14
Metadata standard name

ISO 19115
Metadata standard version

1.0
Metadata author

| Organisation name | Individual name | Electronic mail address | Role |
| --- | --- | --- | --- |
| UMR 1069 SAS INRA - Agrocampus Ouest | GéoSAS | | Point of contact |
Overviews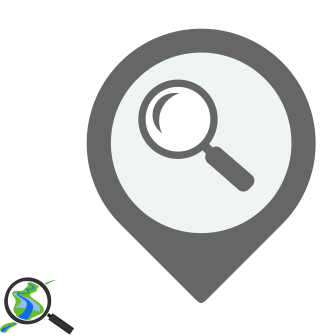 Spatial extent
Provided by
Associated resources
Not available