Couverture du sol 2015
Landbedeckung 2015
Landcover 2015
Landbedeckung 2015
La couverture du sol est une description physique de l'espace - l'occupation (bio)physique observée de la surface terrestre, c'est-à-dire ce qui recouvre le sol.
D'Landnotzung entsprécht enger physescher Beschreiwung vum Raum, vun der observéierter (bio-)physescher Bedeckung vun der Äerduewerfläch. Se gëtt un wat op dem Buedem ass a wat en grad bedeckt.
Land cover corresponds to a physical description of space, the observed (bio)physical cover of the earth's surface . It is that which overlays or currently covers the ground.
Die Bodenbedeckung entspricht einer physischen Beschreibung des Raums, der beobachteten (bio-)physischen Bedeckung der Erdoberfläche. Sie gibt an, was über dem Boden liegt oder ihn gerade bedeckt
Simple
Citation identifier

Citation identifier

Identifikator

Identificateur

/

7012fa2f-5f37-4aa3-a929-d8c0cdedf408
Presentation form

Presentation form

Präsentationsform

Forme de la présentation

Digital map

Digital map

Digitale Karte

Carte numérique
Status

Status

Bearbeitungsstatus

Etat

On going

On going

Kontinuierliche Aktualisierung

Mise à jour continue
Point of contact

Organisation name
Individual name
Electronic mail address
Role

Département de l'aménagement du territoire

Ministère de l'Environnement, du Climat et du Développement durable & Ministère de l'Énergie et de l'Aménagement du territoire

Patrick.Grivet@mev.eta Patrick.Grivet@mev.etat.lu; Tom.Fourmann@mat.etat.lu; Marco.Tholl@mat.etat.lu Tom.Fourmann@mat.eta Patrick.Grivet@mev.etat.lu; Tom.Fourmann@mat.etat.lu; Marco.Tholl@mat.etat.lu Marco.Tholl@mat.eta Patrick.Grivet@mev.etat.lu; Tom.Fourmann@mat.etat.lu; Marco.Tholl@mat.etat.lu

Point of contact

Point of contact

Ansprechpartner

Point de contact
Maintenance and update frequency

Maintenance and update frequency

Überarbeitungsintervall

Fréquence de mise à jour

As needed

As needed

Bei Bedarf

Lorsque nécessaire
Entités au Grand-Duché de Luxembourg

Grand-Duché du Luxembourg

Grand-Duché du Luxembourg

Grand-Duché du Luxembourg

Grand-Duché du Luxembourg
Keywords
Keywords
Environnement>Occupation du sol

Environnement>Occupation du sol>Buedemnotzung

Grand Public>Couverture du sol>Occupation du sol

Grand Public>Couverture du sol>Occupation du sol>Buedemnotzung

Main>Land surface>Land use

Allgemein>Oberflächendarstellung>Bodennutzung
Use constraints

Use constraints

Nutzungseinschränkungen

Contraintes d'utilisation

Other restrictions

Other restrictions

Benutzerdeifinierte Einschränkungen

Autres restrictions
Other constraints

Creative Commons 1.0 Universal (CC0 1.0) Public Domain Dedication
Spatial representation type

Spatial representation type

Räumliche Darstellungsart

Type de représentation spatiale

Vector

Vector

Vektor

Vecteur
Denominator

Denominator

Massstabszahl

Dénominateur de l'échelle

0
Character set

Character set

Zeichensatz

Encodage des caractères

UTF8

UTF8

Utf8

Utf8
Reference system identifier

Reference system identifier

Identifikator des Referenzsystems

Nom du système de référence

EPSG

/

http://www.opengis.net/def/crs/EPSG/0/2169
OnLine resource
OnLine resource
Metadata
File identifier

File identifier

Metadatensatzidentifikator

Identifiant de la fiche

7012fa2f-5f37-4aa3-a929-d8c0cdedf408

XML
Metadata language

Metadata language

Sprache

Langue

Français
Character set

Character set

Zeichensatz

Jeu de caractères

UTF8

UTF8

Utf8

Utf8
Hierarchy level

Hierarchy level

Hierarchieebene

Type de ressource

Dataset

Dataset

Datenbestand

Jeu de données
Hierarchy level name

dataset
Date stamp

Date stamp

Datum

Date des métadonnées

2021-02-15T14:56:24
Metadata standard name

ISO 19115:2003/19139
Metadata standard version

1.0
Metadata author

Organisation name
Individual name
Electronic mail address
Role

Département de l'aménagement du territoire

Ministère de l'Environnement, du Climat et du Développement durable & Ministère de l'Énergie et de l'Aménagement du territoire

Patrick.Grivet@mev.eta Patrick.Grivet@mev.etat.lu; Tom.Fourmann@mat.etat.lu; Marco.Tholl@mat.etat.lu Tom.Fourmann@mat.eta Patrick.Grivet@mev.etat.lu; Tom.Fourmann@mat.etat.lu; Marco.Tholl@mat.etat.lu Marco.Tholl@mat.eta Patrick.Grivet@mev.etat.lu; Tom.Fourmann@mat.etat.lu; Marco.Tholl@mat.etat.lu

Point of contact

Point of contact

Ansprechpartner

Point de contact
Other language

Language
Character encoding

Luxembourgish; Letzeburgesch

Luxembourgish; Letzeburgesch

Luxemburgisch

Luxembourgeois

UTF8

UTF8

Utf8

Utf8

English

English

Englisch

Anglais

UTF8

UTF8

Utf8

Utf8

German

German

Deutsch

Allemand

UTF8

UTF8

Utf8

Utf8

French

French

Französisch

Français

UTF8

UTF8

Utf8

Utf8
Overviews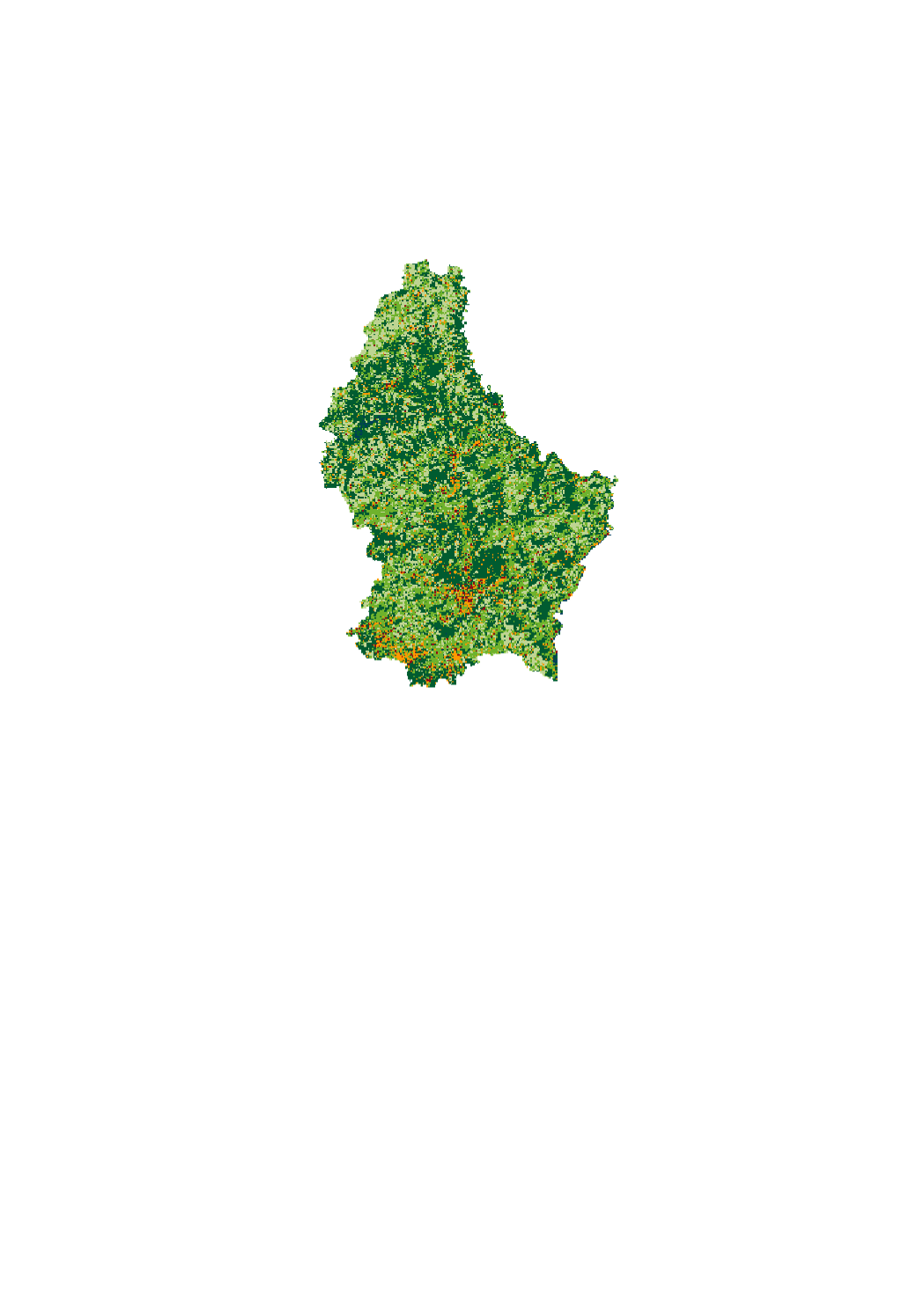 Spatial extent
Provided by
Associated resources
Not available