Superficie résidentielle consommée (2010-2016)
Flächeverbrauch fir Wunnzwecker (2010-2016)
Land area used for residential prouction (2010-2016)
Wohnflächenverbrauch (2010-2016)
La superficie résidentielle consommée correspond aux terrains libres de construction en 2010 et occupés par un bâtiment en 2016 au sein des zones d'habitation et mixtes avisées par les plans d'aménagement général (PAG) des communes. Il n'est donc tenu compte que de la consommation foncière par des bâtiments (indépendant du fait s'ils sont habités ou non), sans considérer les terrains consommés par des rues, des parkings ou d'autres occupations. Ces terrains ont été détectés par la comparaison des photographies aériennes. Les sources de données sont le plan cadastral numérisé et les photographies aériennes provenant de l'Administration du Cadastre et de la Topographie, de même que les PAG et PAP des communes recensés en collaboration avec le Ministère de l'Intérieur.
De Flächeverbrauch fir Wunnzwecker entsprécht deenen Terrainen, déi 2010 fräi waren, an op deenen 2016 ee Gebai stoung, an dat innerhalb vun de Wunnzonen an de gemëschten Zonen, déi duerch d'allgemeng Bebauungspläng (PAG) vun de Gemengen ausgewise sinn. Et ginn also just déi Terrainen berécksiichtegt, op deenen ee Gebai gebaut gouf (onofhängeg dovunner ob et bewunnt ass oder net), ouni déi Terrainen a Betruecht ze huelen, op deene Stroossen, Parkingen etc. entstane sinn. Als Dategrondlag sinn déi digitaliséiert Kadasterparzellen an d'Loftbild vun der nationaler Kadaster- an Topographieverwaltung benotzt ginn, sou wéi och d'PAGen an d'PAPe vun de Gemengen, déi an Zesummenaarbecht mam Inneministère digitaliséiert gi sinn.
The land area used for residential production corresponds to the land plots which were vacant in 2010 and on which stood a building in 2016 within the residential and the mixed-used areas in the municipalities' general land use plans (PAG). Thus, only the areas on which a building was constructed (whether it is inhabited or not) are taken into account in the land consumption, without considering the plots on which roads, car parks etc. were build. These areas were captured by comparing the orthophoto-images. The data sources are the digitalized cadastral parcels and the orthophoto-images from the "Administration du Cadastre et de la Topographie", as well as the PAG and PAP of the municipalities digitalized in collaboration with the Ministry of Interior.
Der Wohnflächenverbrauch entspricht den Grundstücken, die 2010 unbebaut waren, und auf denen 2016 ein Gebäude stand, und das innerhalb der in den allgemeinen Flächennutzungsplänen (PAG) der Gemeinden ausgewiesenen Wohn- und Mischgebiete. Es werden also nur die Flächen berücksichtigt auf denen ein Gebäude entstand (unabhängig davon ob es bewohnt ist oder nicht), ohne die Grundstücke zu betrachten, auf denen Straßen, Parkplätze, etc. entstanden. Diese Flächen wurden durch den Vergleich der Luftbilder erfasst. Als Datengrundlage dienen die digitalisierten Katasterparzellen und das Luftbild der nationalen Kataster- und Topographieverwaltung, sowie die PAGs und PAPs der Gemeinden, die in Zusammenarbeit mit dem Innenministerium erfasst wurden.
Simple
Identificateur

Citation identifier

Citation identifier

Identifikator

/

6766fa1f-26fe-402b-9f21-e3d6e903f13b
Forme de la présentation

Presentation form

Presentation form

Präsentationsform

Carte numérique

Digital map

Digital map

Digitale Karte
Etat

Status

Status

Bearbeitungsstatus

Mise à jour continue

On going

On going

Kontinuierliche Aktualisierung
Point of contact

Organisation name
Individual name
Electronic mail address
Role

LISER

Observatoire de l'Habitat du Ministère du Logement

Point de contact

Point of contact

Point of contact

Ansprechpartner
Fréquence de mise à jour

Maintenance and update frequency

Maintenance and update frequency

Überarbeitungsintervall

Lorsque nécessaire

As needed

As needed

Bei Bedarf
Entités au Grand-Duché de Luxembourg

Grand-Duché du Luxembourg

Grand-Duché du Luxembourg

Grand-Duché du Luxembourg

Grand-Duché du Luxembourg
Keywords
Keywords
geoportail.lu themes
geoportail.lu structure

Logement>Consommation foncière / reconstruction

Logement>Consommation foncière / reconstruction>Flächeverbrauch / Neiopbau

Housing>Land consumption / rebuilding

Wohnungsbau>Flächenverbrauch / Wiederaufbau
Contraintes d'utilisation

Use constraints

Use constraints

Nutzungseinschränkungen

Autres restrictions

Other restrictions

Other restrictions

Benutzerdeifinierte Einschränkungen
Other constraints

Creative Commons 1.0 Universal (CC0 1.0) Public Domain Dedication
Type de représentation spatiale

Spatial representation type

Spatial representation type

Räumliche Darstellungsart

Vecteur

Vector

Vector

Vektor
Dénominateur de l'échelle

Denominator

Denominator

Massstabszahl

0
Encodage des caractères

Character set

Character set

Zeichensatz

Utf8

UTF8

UTF8

Utf8
Nom du système de référence

Reference system identifier

Reference system identifier

Identifikator des Referenzsystems

EPSG

/

http://www.opengis.net/def/crs/EPSG/0/2169
OnLine resource
OnLine resource
Metadata
Identifiant de la fiche

File identifier

File identifier

Metadatensatzidentifikator

6766fa1f-26fe-402b-9f21-e3d6e903f13b

XML
Langue

Metadata language

Metadata language

Sprache

Français
Jeu de caractères

Character set

Character set

Zeichensatz

Utf8

UTF8

UTF8

Utf8
Type de ressource

Hierarchy level

Hierarchy level

Hierarchieebene

Jeu de données

Dataset

Dataset

Datenbestand
Hierarchy level name

dataset
Date des métadonnées

Date stamp

Date stamp

Datum

2021-02-04T22:49:41
Metadata standard name

ISO 19115:2003/19139
Metadata standard version

1.0
Metadata author

Organisation name
Individual name
Electronic mail address
Role

LISER

Observatoire de l'Habitat du Ministère du Logement

Point de contact

Point of contact

Point of contact

Ansprechpartner
Other language

Language
Character encoding

Français

French

French

Französisch

Utf8

UTF8

UTF8

Utf8

Luxembourgeois

Luxembourgish; Letzeburgesch

Luxembourgish; Letzeburgesch

Luxemburgisch

Utf8

UTF8

UTF8

Utf8

Anglais

English

English

Englisch

Utf8

UTF8

UTF8

Utf8

Allemand

German

German

Deutsch

Utf8

UTF8

UTF8

Utf8
Overviews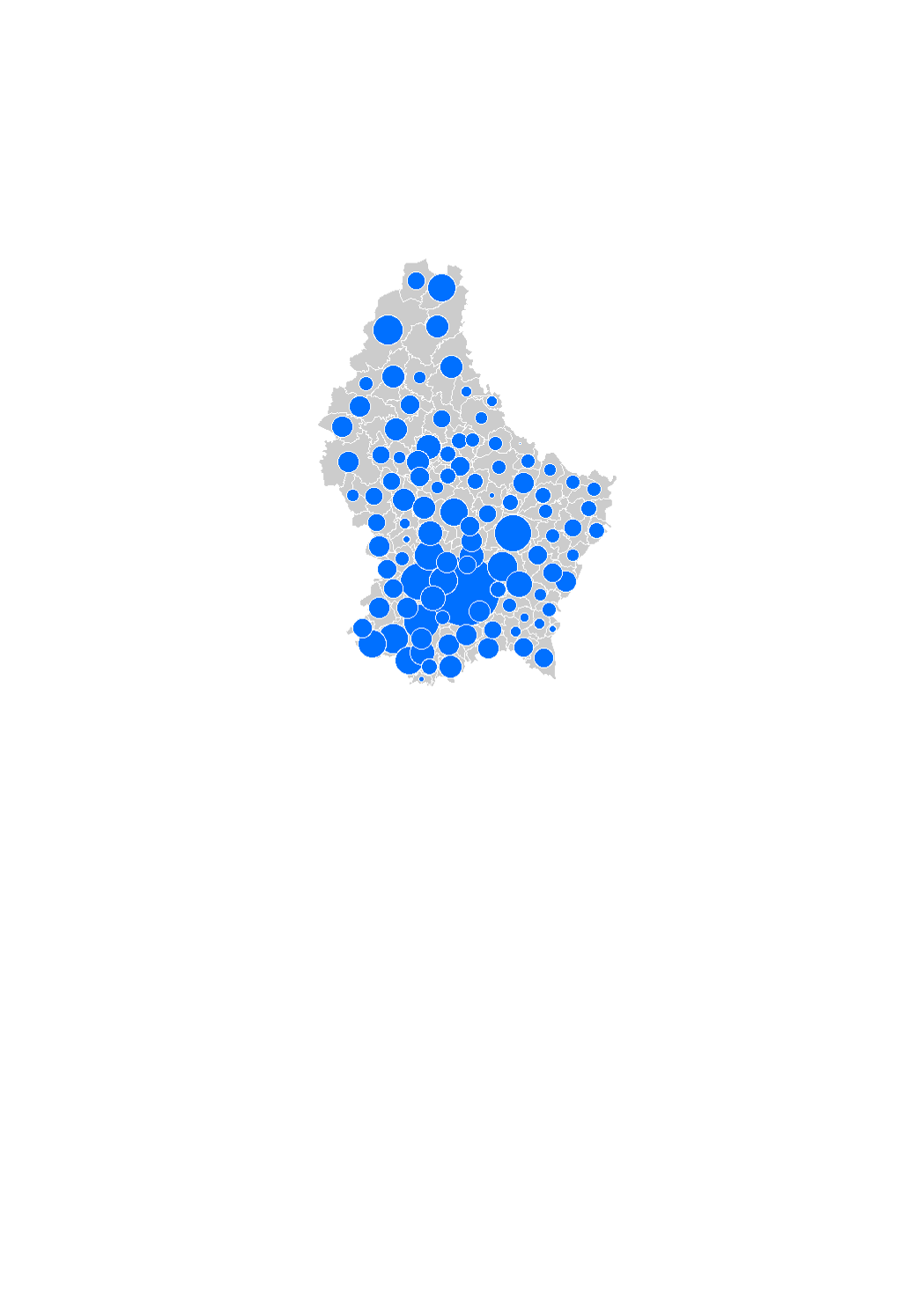 Spatial extent
Provided by
Associated resources
Not available