Carbone organique - proportion dans les sols en Bretagne à 6 profondeurs
La teneur en carbone organique des sols Bretagne a été estimée pour la région Bretagne à partir du Référentiel Régional Pédologique de Bretagne. Le raster est composé de six bandes, correspondant aux teneurs en carbone organique à six profondeurs standards : 0-15 cm, 5-15 cm, 15-30 cm, 30-60 cm, 60-100 cm et 100-200 cm. Les valeurs sont exprimées en g/kg.
Simple
Date (Creation)

2021-12-01
Edition

1.0
Citation identifier

fr-130005127-umrsas-sdb-carbone_organique_6_bandes_6_bandes
Purpose

Ce raster a été produit à partir du Référentiel Régional Pédologique de Bretagne qui consiste en une représentation cartographique des sols compatible avec une restitution cartographique au 1/250 000. Le RRP est constitué d'Unités Cartographiques de Sol (UCS), qui sont le support de la représentation cartographique. Chaque UCS est constituée d'un ou plusieurs polygones, et est définie comme une portion de paysage dans laquelle les facteurs de genèse des sols (matériau parental, morphologie, climat, occupation du sol) sont homogènes. Les UCS sont constituées de plusieurs Unités Typologiques de Sols (UTS) ou types de sols, dont chacune occupe une proportion connue de l'UCS. Chaque UTS est elle-même composée de plusieurs couches homogènes, appelées des strates, auxquelles sont associées des valeurs des propriétés physico-chimiques des sols, notamment la teneur en carbone organique.

A partir du RRP, les UTS ont été spatialisées par des techniques de cartographie numérique par apprentissage (Cartographie des Sols à base de Modélisation Statistique) (Vincent et al., 2018) puis les valeurs des propriétés des sols ont été estimées pour chaque profondeur standard (Ellili-Bargaoui et al., 2020).




Les informations de ce jeu de données sont issues de processus de modélisation, et les producteurs ne pourraient être tenus pour responsables d'erreurs éventuelles. Les conclusions tirées à partir de ces données relèvent de la responsabilité unique de l'utilisateur final des données.




Vincent, S.; Lemercier, B.; Berthier, L.; Walter, C. 2018. Spatial disaggregation of complex soil map units at the regional scale based on soil-landscape relationships. Geoderma 311, 130-142. https://doi.org/10.1016/j.geoderma.2016.06.006




Ellili-Bargaoui, Y.; Walter, C.; Michot, D.; Lemercier, B. 2020b. Mapping soil properties at multiple depths from disaggregated legacy soil maps in the Brittany region, France. Geoderma Regional 23. https://doi.org/10.1016/j.geodrs.2020.e00342
Status

Completed
Point of contact

| Organisation name | Individual name | Electronic mail address | Role |
| --- | --- | --- | --- |
| UMR 1069 SAS INRA - Institut Agro AGROCAMPUS OUEST | Laboratoire de sciences du sol | solsdebretagne@agrocampus-ouest.fr | Point of contact |
Maintenance and update frequency

As needed
Place
Theme

Sols de Bretagne

IGCS

pédologie

sol

propriété pédologique

type de sol

raster

carbone organique

soc
external.place.inspire-theme
external.place.thematiques
external.place.localisation

Bretagne

Côtes-d'Armor

Finistère

Ille-Et-Vilaine

Morbihan
Keywords
Use limitation

Usage libre sous réserve des mentions obligatoires sur tout document de diffusion : "Source : UMR 1069 SAS INRAE - Institut Agro AGROCAMPUS OUEST"
Use limitation

Licence ouverte : https://www.etalab.gouv.fr/licence-ouverte-open-licence
Access constraints

Other restrictions
Use constraints

License
Other constraints

Pas de restriction d'accès public
Spatial representation type

Grid
Distance

50  metre
Language

fre
Description

Bretagne
Reference system identifier

EPSG

/

RGF93 / Lambert-93 (EPSG:2154)

/

7.5.0.1
Topology level

Surface graph
Geometric object type

Solid
Distributor
Distributor contact

| Organisation name | Individual name | Electronic mail address | Role |
| --- | --- | --- | --- |
| UMR 1069 SAS INRAE - Institut Agro AGROCAMPUS OUEST | Service GéoSAS | | Distributor |
Distributor format
Hierarchy level

Dataset
Conformance result
Date (Publication)

2021-12-01
Explanation

Non Evalué
Pass

Yes
Statement

Information raster extraite du référentiel régional pédologique (RRP) réalisé dans le cadre du projet Sols de Bretagne
Metadata
File identifier

659bf87a-1df0-42b7-ad02-8719d1924547

XML
Metadata language

fre
Character set

UTF8
Hierarchy level

Dataset
Date stamp

2022-01-13T10:27:13
Metadata standard name

ISO 19115
Metadata standard version

1.0
Metadata author

| Organisation name | Individual name | Electronic mail address | Role |
| --- | --- | --- | --- |
| UMR 1069 SAS INRAE - Institut Agro AGROCAMPUS OUEST | Laboratoire de sciences du sol | solsdebretagne@agrocampus-ouest.fr | Point of contact |
Overviews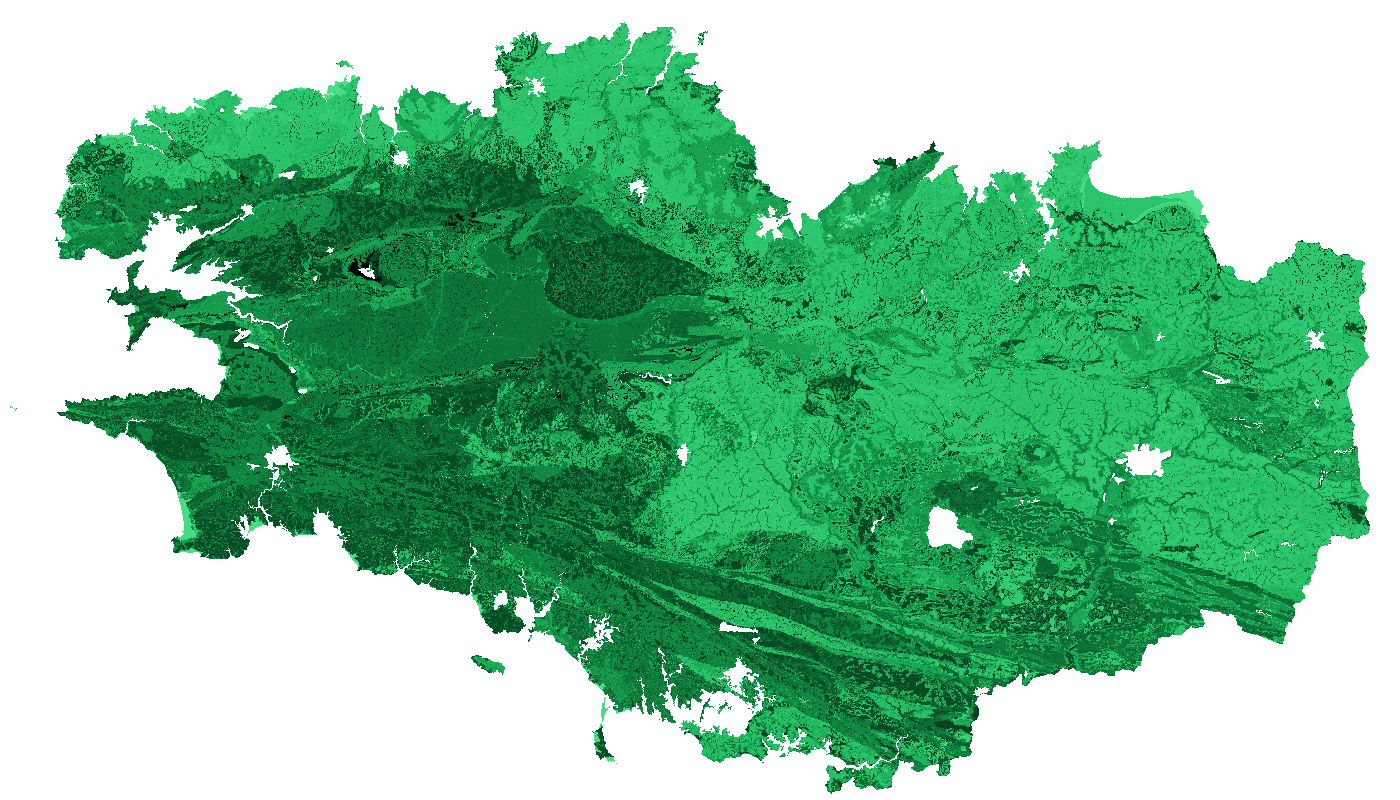 Spatial extent
Provided by
Associated resources
Not available