Orthophoto infrarouge 2019 de l'administration du cadastre et de la topographie
Infrarout Orthophoto 2019 vun der Kadaster- an Topgraphieverwaltung
Infrared Orthophoto 2019 of the land registry and topography administration
Infrarot Orthophoto 2019 der Kataster- und Topographieverwaltung
Cette couche contient les orthophotos officielles couvrant le territoire national. 4 vols ont été réalisés les 3 et 5 juillet et le 22 août 2019, avec une élévation solaire de > 35°. La résolution au sol native est <0,20m GSD (Ground Sampling Distance). Le déversement sur image, général est inférieur ou égal à 25cm, alors que le déversement sur la Ville de Luxembourg est inférieur ou égal à 15cm, pour une zone de 10x9 km soit 90km2, centrée sur les coordonnées Est 78000 et Nord 74500. La couverture du Grand-Duché du Luxembourg est assurée avec un débord de minimum 50m au-delà de la limite d'Etat.
Dëse Layer enthält déi offiziell Orthophoto vum Territoire vu Lëtzebuerg. 3 Iwwerfléiungen sin den 4. an 5. Juli an den 22. August 2019, bei engem Sonnestand vun > 35° duerchgefouert ginn. D'Opléisung vun den Pixelen um Buedem läit bei <0,20m GSD (Ground Sampling Distance). Den Bildsturz läit beim ganzen Land bei <25%, mat Ausnam vun der Stad Lëtzebuerg, wou en op engem Gebitt vun 10x9 km (90km2, zentréiert op den Koordinaten 78000 Ost an 74500 Nord) bei <15% läit. Op den Grenzen gëtt en Gebitt vun 50m iwwert d'Landesgrenzen eraus mat erfaasst.
This layer contains the official orthophotos covering the national territory of Luxembourg. The 3 surveying flights took place on 4 and 5 July and 22 August 2019, with a sun position of > 35°. The ground sampling distance is <0,20m. The perspective displacement is in general <25%, except for Luxembourg-City, where it is <15% for a zone of 10x9km (90km2, centered on the coordinates 78000 east and 74500 north). On the borders, a zone of 50m behind the country border is included.
Dieser Layer enthält die amtlichen Orthophotos vom gesamten Gebiet des Großherzogtums Luxemburg. 3 Überfliegungen wurden am 4. und 5. Juli und 22. August 2018, bei einem Sonnenstand von > 35° durchgeführt. Die Bodenauflösung liegt bei <0,20m GSD (Ground Sampling Distance). Der Bildsturz liegt für das ganze Land bei <25%, mit Ausnahme von Luxemburg-Stadt, wo er auf einem Gebiet von 10x9 km (90km2, zentriert auf den Koordinaten 78000 Ost und 74500 Nord) bei <15% liegt. An den Grenzen wird ein Gebiet bis 50m über die Landesgrenzen hinaus mit abgedeckt.
Simple
Identificateur

Citation identifier

Citation identifier

Identifikator

/

3dfd031a-1721-4f35-b358-25062d5d4c26
Forme de la présentation

Presentation form

Presentation form

Präsentationsform

Carte numérique

Digital map

Digital map

Digitale Karte
Etat

Status

Status

Bearbeitungsstatus

Mise à jour continue

On going

On going

Kontinuierliche Aktualisierung
Point of contact

Organisation name
Individual name
Electronic mail address
Role

Administration du Cadastre et de la Topographie

Administration du Cadastre et de la Topographie

Topographie@act.eta Topographie@act.etat.lu

Point de contact

Point of contact

Point of contact

Ansprechpartner
Fréquence de mise à jour

Maintenance and update frequency

Maintenance and update frequency

Überarbeitungsintervall

Lorsque nécessaire

As needed

As needed

Bei Bedarf
Entités au Grand-Duché de Luxembourg

Grand-Duché du Luxembourg

Grand-Duché du Luxembourg

Grand-Duché du Luxembourg

Grand-Duché du Luxembourg
Keywords
Keywords
geoportail.lu themes
geoportail.lu structure

Grand Public>Couverture du sol>Images aériennes et satellites>Orthophoto infrarouge

Grand Public>Couverture du sol>Images aériennes et satellites>Orthophoto infrarouge>Orthophoto infrarout

Main>Land surface>Orthophoto-images>Orthophoto infrared

Allgemein>Oberflächendarstellung>Luft und Satellitenbilder>Orthophoto infrarot
Contraintes d'utilisation

Use constraints

Use constraints

Nutzungseinschränkungen

Autres restrictions

Other restrictions

Other restrictions

Benutzerdeifinierte Einschränkungen
Other constraints

Creative Commons 1.0 Universal (CC0 1.0) Public Domain Dedication
Type de représentation spatiale

Spatial representation type

Spatial representation type

Räumliche Darstellungsart

Vecteur

Vector

Vector

Vektor
Dénominateur de l'échelle

Denominator

Denominator

Massstabszahl

0
Encodage des caractères

Character set

Character set

Zeichensatz

Utf8

UTF8

UTF8

Utf8
Nom du système de référence

Reference system identifier

Reference system identifier

Identifikator des Referenzsystems

EPSG

/

http://www.opengis.net/def/crs/EPSG/0/2169
OnLine resource
OnLine resource
Metadata
Identifiant de la fiche

File identifier

File identifier

Metadatensatzidentifikator

3dfd031a-1721-4f35-b358-25062d5d4c26

XML
Langue

Metadata language

Metadata language

Sprache

Français
Jeu de caractères

Character set

Character set

Zeichensatz

Utf8

UTF8

UTF8

Utf8
Type de ressource

Hierarchy level

Hierarchy level

Hierarchieebene

Jeu de données

Dataset

Dataset

Datenbestand
Hierarchy level name

dataset
Date des métadonnées

Date stamp

Date stamp

Datum

2021-02-04T22:44:52
Metadata standard name

ISO 19115:2003/19139
Metadata standard version

1.0
Metadata author

Organisation name
Individual name
Electronic mail address
Role

Administration du Cadastre et de la Topographie

Administration du Cadastre et de la Topographie

Topographie@act.eta Topographie@act.etat.lu

Point de contact

Point of contact

Point of contact

Ansprechpartner
Other language

Language
Character encoding

Français

French

French

Französisch

Utf8

UTF8

UTF8

Utf8

Luxembourgeois

Luxembourgish; Letzeburgesch

Luxembourgish; Letzeburgesch

Luxemburgisch

Utf8

UTF8

UTF8

Utf8

Anglais

English

English

Englisch

Utf8

UTF8

UTF8

Utf8

Allemand

German

German

Deutsch

Utf8

UTF8

UTF8

Utf8
Overviews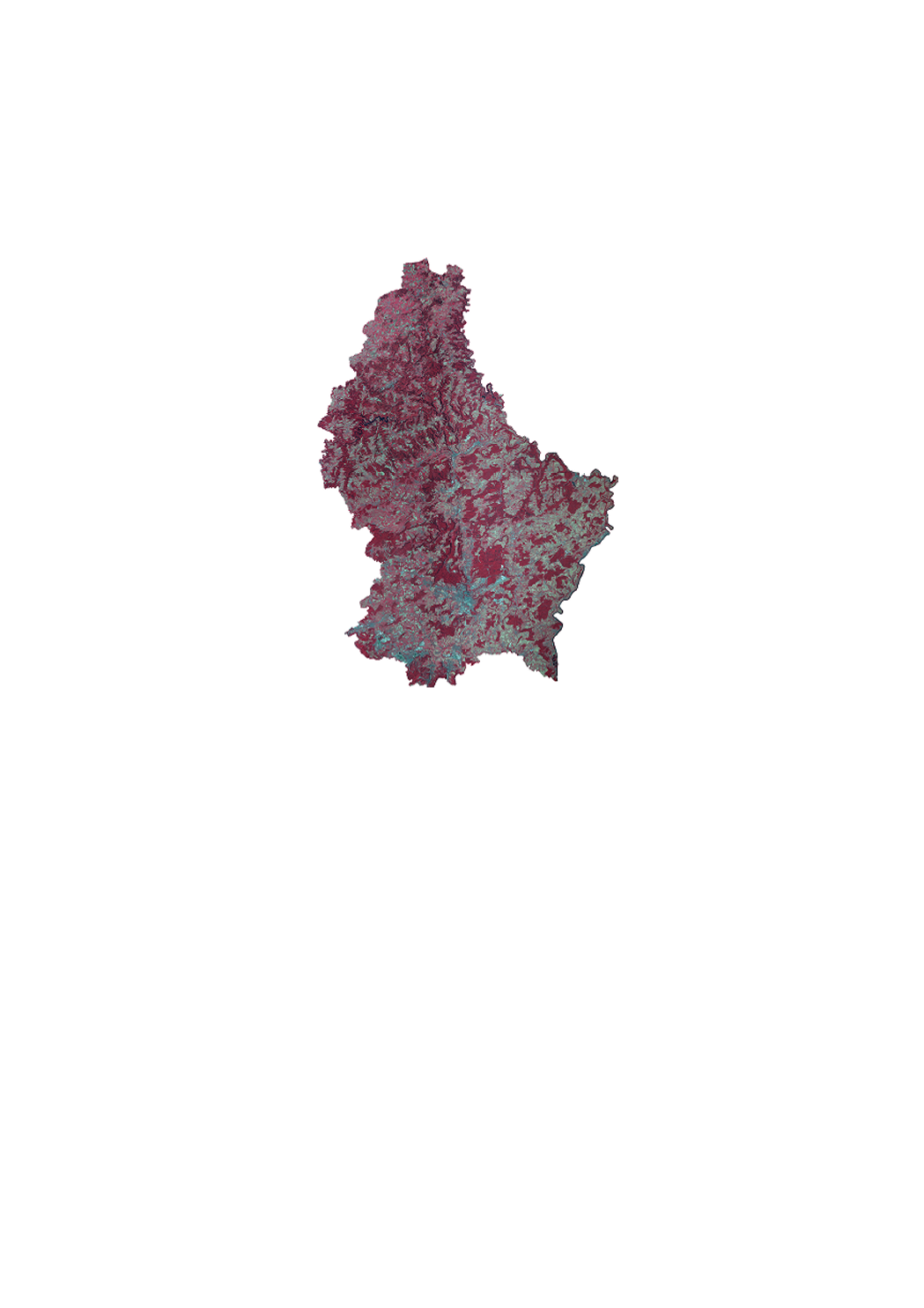 Spatial extent
Provided by
Associated resources
Not available