Occupation des sols 2006 : site de Naizin (ORE AgrHyS)
Occupation des sols 2006 du bassin versant du site de Naizin dans le Morbihan dans le cadre de l'Observatoire de Recherche en Environnement (ORE) AgrHyS d'INRAE.
Le parcellaire est issu du cadastre de 2013. Les dessertes ont été redessinées à partir des orthophotos IGN de 2013 et le parcellaire a été découpé en fonction d'une zone tampon autour de ces dessertes.
Les parcelles 2013 peuvent être découpées mais jamais regroupées.
Toutes les entités géographiques élémentaires ont un identifiant unique sur l'ensemble des années.
Champs de la table d'attribut :
• ID_2006 : identifiant de la parcelle pour l'année 2006
• TYPE_06 : code principal de l'occupation des sols
• S_TYPE_06 : code secondaire de l'occupation des sols
• ID_ILOT : Identifiant numérique et non significatif par îlot du RPG 2006
• CODE_GROUP : code du groupe de cultures du RPG 2006
La nomenclature de ces codes des types et sous-types a été définie dans le programme ANR-12-AGRO-0005 MOSAIC : https://anr.fr/Projet-ANR-12-AGRO-0005. Leurs descriptions peuvent être télécharger ici : https://geosas.fr/metadata/ore/xls/legendes_osol_naizin.xlsx .
Les occupations des sols sont issues des données par ilot du Registre Parcellaire Graphique (RPG) de l'année 2006.
Les limites des parcelles ont été mises en concordance avec le parcellaire de 2013.
Simple
Date (Creation)

2022-06-08T09:00:00
Edition

2022
Citation identifier

fr-18007003900276-umrsas-ore-naizin_occ-sol-06
Purpose

AgrHyS est un observatoires de Recherche en Environnement (ORE) labellisé par le Ministère de la Recherche en 2002. Il a pour objectif d'étudier les temps de réponse des flux hydrogéochimiques à l'évolution des agro-hydrosystèmes, en particulier ceux dominés par une activité de polyculture élevage en région tempérée humide.
Status

Completed
Point of contact

| Organisation name | Individual name | Electronic mail address | Role |
| --- | --- | --- | --- |
| UMR 1069 SAS INRA - Agrocampus Ouest | Contact ORE AgrHyS | | Point of contact |
Maintenance and update frequency

As needed
external.place.thematiques
external.place.ore
external.place.departements
Keywords
INSPIRE themes
Use limitation

Usage libre sous réserve des mentions obligatoires sur tout document de diffusion : "Source : UMR 1069 SAS INRA - Agrocampus Ouest"
Use limitation

Licence ouverte : http://wiki.data.gouv.fr/wiki/Licence_Ouverte_/_Open_Li

cence
Access constraints

Other restrictions
Use constraints

License
Other constraints

Pas de restriction d'accès public
Spatial representation type

Vector
Denominator

10000
Language

fre
Character set

UTF8
Topic category
Reference system identifier

EPSG:2154
Reference system identifier

EPSG

/

RGF93 / Lambert-93 (EPSG:2154)

/

7.4
Distributor contact

| Organisation name | Individual name | Electronic mail address | Role |
| --- | --- | --- | --- |
| UMR 1069 SAS INRA - Agrocampus Ouest | géoSAS | | Point of contact |
OnLine resource
Metadata
File identifier

393ace78-50e6-47bf-8c92-b1eba0e17719

XML
Metadata language

fre
Character set

UTF8
Hierarchy level

Dataset
Date stamp

2022-09-07T20:24:23
Metadata standard name

ISO 19115:2003/19139
Metadata standard version

1.0
Metadata author

| Organisation name | Individual name | Electronic mail address | Role |
| --- | --- | --- | --- |
| UMR 1069 SAS INRA - Agrocampus Ouest | Service GéoSAS | | Point of contact |
Overviews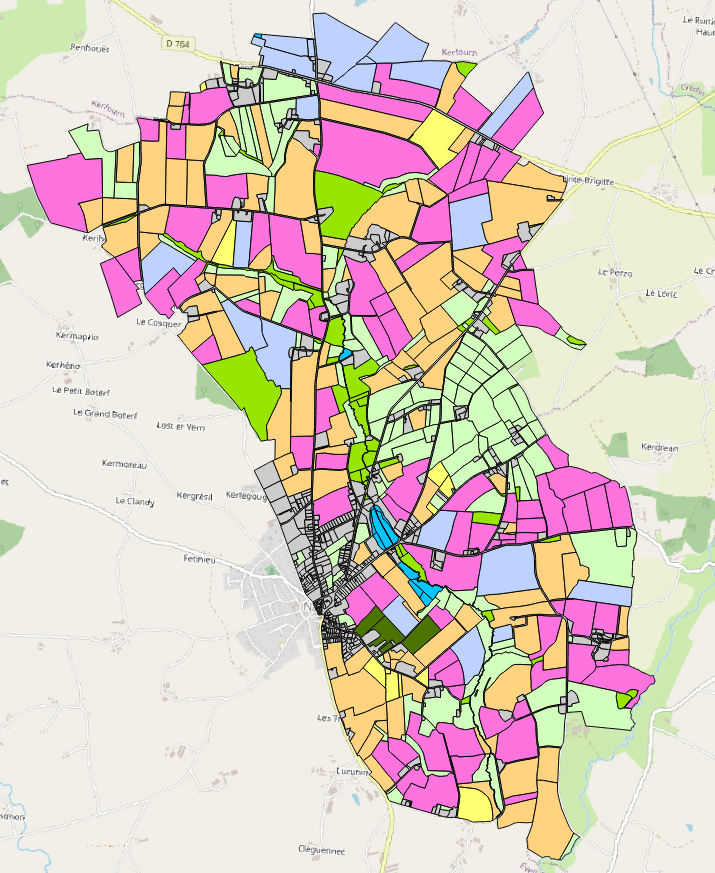 Spatial extent
Provided by
Associated resources
Not available