Secteurs écologiques de compensation
Kompensatiounsbezierker
Compensation districts
Kompensationsbezirke
Cette couche comprend les secteurs écologiques de compensation tels que définis et représentés à l'annexe 6 de la loi du 18 juillet 2018. Les secteurs écologiques de compensation constituent des parties d'un seul tenant du territoire national caractérisées par une configuration homogène des principaux facteurs écologiques et géophysiques du milieu, arrondies en fonction des limites communales. Pour les forêts, les habitats d'intérêt communautaire et les habitats d'espèces, les mesures compensatoires doivent avoir lieu dans le même secteur que leur destruction.
Des Couche enthält Kompensatiounsbezierker déi iwwer d 'Gesetz vum 18 Juli 2018 definéiert an iwwer d 'Annex 6 vum selwechte Gesetz délimitiert sinn. Kompensatiounsbezierker sinn zesummenhängend Deeler vum Land, déi sech duerch d 'Homogenitéit vun hiren ökologeschen and geophyseschen Facteuren auszeechnen. Si sinn zousätzlech de Gemengegrenzen ugepasst ginn. Vir Bëscher, europäesch geschützte Liewensraim an Liewensraim vun Aarten, muss d 'Kompensatioun an dem selwechten Kompensatiounsbezierk wéi d' Zerstéierung stattfannen.
This layer includes compensation districts, as described and defined by the law of the 18th of July 2018 and its annex 6. Compensation districts are continuous geographical areas of the national territory, characterized by the homogeneity of their main ecological and geophysical factors. Compensation districts were additionally adjusted to match municipal limits. Concerning forests, habitats of community interest and habitats of species, compensation needs to take place in the same district as the destruction thereof.
Dieser Layer umfasst die Kompensationsbezirke, welche durch das Gesetz vom 18 Juli 2018 definiert und in dessen Anhang 6 dargestellt sind. Die Kompensationsbezirke sind zusammenhängende Gebiete des Landes die sich durch ihre Homogenität der wichtigsten ökologischen und geophysischen Umweltfaktoren auszeichnen. Die Grenzen der Bezirke wurden zusätzlich den Gemeindegrenzen angepasst. Für Wälder, europäisch geschützte Lebensräume, und Lebensräume von Arten, muss die Kompensation im selben Bezirk wie deren Zerstörung umgesetzt werden.
Simple
Date (Creation)

Date (Creation)

Datumsangaben (Erstellung)

Date (Création)

Invalid DateT00:00:00
Date (Revision)

Date (Revision)

Datumsangaben (Überarbeitung)

Date (Révision)
Citation identifier

Citation identifier

Identifikator

Identificateur

/

e519bd82-e51c-4475-941c-a2b0a6541795
Presentation form

Presentation form

Präsentationsform

Forme de la présentation

Digital map

Digital map

Digitale Karte

Carte numérique
Status

Status

Bearbeitungsstatus

Etat

On going

On going

Kontinuierliche Aktualisierung

Mise à jour continue
Maintenance and update frequency

Maintenance and update frequency

Überarbeitungsintervall

Fréquence de mise à jour

As needed

As needed

Bei Bedarf

Lorsque nécessaire
Entités au Grand-Duché de Luxembourg

Grand-Duché du Luxembourg

Grand-Duché du Luxembourg

Grand-Duché du Luxembourg

Grand-Duché du Luxembourg
Keywords

secteurs écologiques de compensation, compensation

Kompensatiounsbezierker, Kompensatioun

Compensation districts, compensation

Kompensationsbezirke, Kompensation
Keywords
Environnement>Mesures compensatoires

Environnement>Mesures compensatoires>Kompensatiounsmoosnamen

Environment>Compensation measures

Umwelt>Kompensationsmaßnahmen
Access constraints

Access constraints

Zugriffseinschränkungen

Contraintes d'accès

Other restrictions

Other restrictions

Benutzerdeifinierte Einschränkungen

Autres restrictions
Spatial representation type

Spatial representation type

Räumliche Darstellungsart

Type de représentation spatiale

Vector

Vector

Vektor

Vecteur
Denominator

Denominator

Massstabszahl

Dénominateur de l'échelle

500
Character set

Character set

Zeichensatz

Encodage des caractères

UTF8

UTF8

Utf8

Utf8
Reference system identifier

Reference system identifier

Identifikator des Referenzsystems

Nom du système de référence

EPSG

/

http://www.opengis.net/def/crs/EPSG/0/2169
Distribution format

| Name | Version |
| --- | --- |
| | |
OnLine resource
OnLine resource
Hierarchy level

Hierarchy level

Bezugsebene

Niveau

Dataset

Dataset

Datenbestand

Jeu de données
Metadata
File identifier

File identifier

Metadatensatzidentifikator

Identifiant de la fiche

22033820-7317-4bcc-9c4c-df5b9ca80550

XML
Metadata language

Metadata language

Sprache

Langue

Français
Character set

Character set

Zeichensatz

Jeu de caractères

UTF8

UTF8

Utf8

Utf8
Hierarchy level

Hierarchy level

Hierarchieebene

Type de ressource

Dataset

Dataset

Datenbestand

Jeu de données
Hierarchy level name

dataset
Date stamp

Date stamp

Datum

Date des métadonnées

2022-10-24T08:57:22
Metadata standard name

ISO 19115:2003/19139
Metadata standard version

1.0
Metadata author

| Organisation name | Individual name | Electronic mail address | Role |
| --- | --- | --- | --- |
| Administration de la nature et des forêts | | ecopoints@anf.eta ecopoints@anf.etat.lu | |
Other language

Language
Character encoding

Luxembourgish; Letzeburgesch

Luxembourgish; Letzeburgesch

Luxemburgisch

Luxembourgeois

UTF8

UTF8

Utf8

Utf8

English

English

Englisch

Anglais

UTF8

UTF8

Utf8

Utf8

German

German

Deutsch

Allemand

UTF8

UTF8

Utf8

Utf8

French

French

Französisch

Français

UTF8

UTF8

Utf8

Utf8
Overviews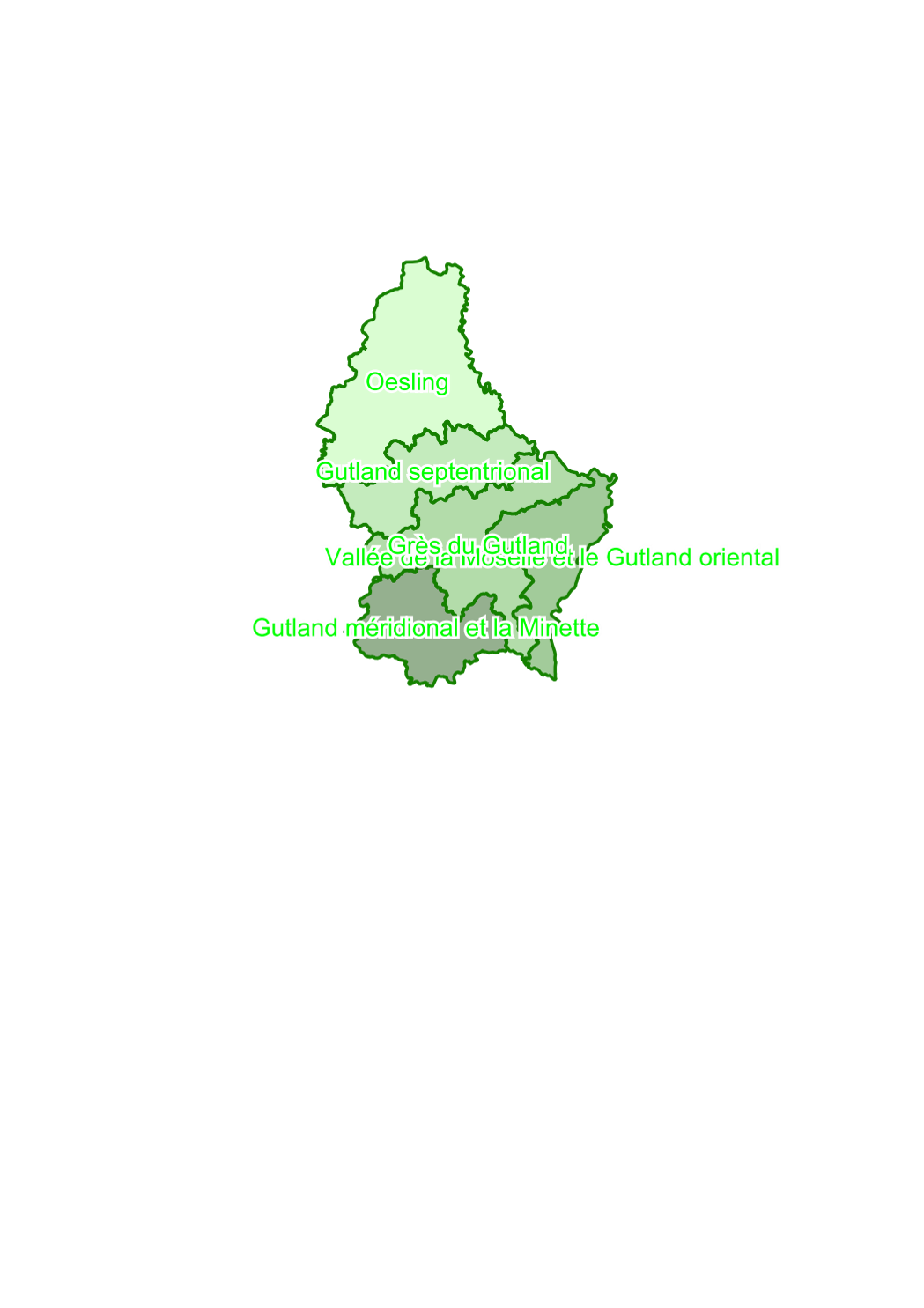 Spatial extent
Provided by
Associated resources
Not available